Home Maintenance and the Value of Your Home
 
Benjamin Franklin: "An ounce of prevention is worth a pound of cure."

    Just like your need for an annual physical at the doctor's office or your automobile's need for a tune up and oil change, you should rely on a professional to give your home regular checkups. Proper up-keep can protect against costly future ailments, enhance curb appeal, ensure safety and maintain the value of your home. For example if your windows are not properly caulked, water could get into your sheathing, causing mold and rot. Next thing you know you are looking at a $5000 repair instead of spending $75 to have a professional caulk.
    Home maintenance will affect your property value. If you neglect to take proper care of your home you can expect damages to occur and an overall property value decrease. Most realtors will tell you that if you go to sell your house and it is in "worn condition" you can expect to lose around 10% of its appraised value. On a $250,000 home, this would amount to $25,000. And, we all know that curb appeal is an important factor in helping your house sell. If you have faded paint and rotted siding this is not going to be appealing to the prospective buyer. So, moral of the story is spending a little bit of time and money each year on home repairs and maintenance will help you save money and make more money in the long run.
    Keep a home maintenance record book including any receipts of home repairs, upgrades or regular maintenance for your house. This can be a powerful tool when it comes to selling your home. This way the buyer knows you have taken good care of your property.
Solid Builders Seasonal Guide to Proper Home Maintenance
Winter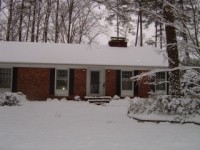 Remove screens from windows and install storm windows—this will reduce the cost to heat your home and prevent windowsills from rotting.
Clean out gutters and downspouts
Maintain your pipes—Wrap your pipes with heating tape every winter and insulate unfinished rooms such as garages, if they contain exposed pipes. Check pipes for cracks and leaks and have any damage repaired immediately to prevent costlier repairs later. Keep your house warm — at least 65 degrees.
Store firewood at least 30 feet away from your home to reduce the chance of attracting termites.
Check the attic for adequate ventilation—be sure the ceiling insulation is not blocking outside air from the soffit vents. Make sure attic has plenty of vents.
Windows and Doors: Seal drafty doors and windows. If you added up all of the small cracks where heating and cooling escapes from a home, it would be the same as having a window open. Replace seals as needed.
Check the caulking around tubs, showers, toilets, and sinks to make sure moisture can't penetrate. If the caulking is black, that means mildew has gotten below it. Replace it right away or risk water damage to the floor beneath.
Spring
Inspect your home's exterior for loose siding or trim, cracks, and crumbling mortar caused by harsh winter weather, and examine your attic for any signs of leaks.
Remove, clean, and store storm windows (if removable). Check and patch all door and window screens. Put screens up (if removable type).
Wash and treat (or paint) wood decks to prevent cracking before barbecue season arrives.
Replace your furnace filter
Have a professional air conditioning contractor inspect and maintain your system as recommended by the manufacturer.
Regular HVAC maintenance: Check the condensate hose to be sure it is not blocked with algae, Clean the outside condensing unit screen of leaves, Listen for unusual noises.
Check for damage to your roof—signs include missing, curling, cupping, broken or cracked shingles. Pooling of water that fail to drain from flat roofs. Fix immediately before water damage occurs.
Check all the fascia and trim for deterioration—these areas can become weathered and may lead to potential water damage.
Maintain your steps and handrails—Repair broken stairs and banisters to prevent falls and injury.
Summer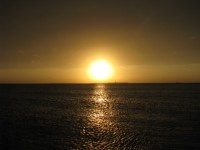 Check basement for moisture—this can cause mold, fungus, and rust. Water on the wall probably indicates a bad downspout or grading that's sloping toward the house.
Inspect your roof. Look for loose shingles, mold, or cracked chimney mortar. Catch problems early and you may avoid spending $2,000 to $12,000 (and up) for a roof replacement.
Check exterior siding—
a. Brick Veneer: check for cracks if they are wider than 1/16" they should be filled to prevent excessive water from entering the wall; check for soft mortar joints which crumble. Mortar should be firm and extend to the corner of the brick.
b. Vinyl and Aluminum Siding: check for cracks or damage; replace and repair. Wind can tear off siding and cause rain water to get into the wall cavity and cause major water damage.
c. Wood Siding: Check for peeling paint. Scrape and repaint these areas; remove vines growing on house, siding, brick or mortar
Check your wood deck or concrete patio. If you find any exposed wood surfaces, they should be stained or painted. All stairs of at least three risers should have a handrail.
Fall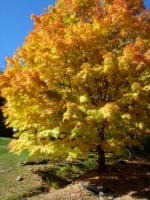 Check and clean gutters to keep them free of debris. If you have a lot of trees on your property, install gutter guards to keep leaves and flotsam from accumulating.
Check your home for water leaks: Check roof and around vents, skylights and chimneys for leaks. Repair as necessary
Have a heating professional check your heating system every year
Windows and Doors—Check weather stripping and caulking around windows and doors and replace or repair as needed. Caulking helps keep your house weather-tight, lowers your heating and cooling bills, and can also help keep insects and rodents out of your house. Check glazing for loose or missing putty or glazing compound. This will also help reduce water damage to the windows and door frames. Also look for chipped or peeling paint around window frames and trim. Repair broken glass and loose or missing putty. 
Make sure that the caulking around your bathroom fixtures is adequate to prevent water from seeping into the sub-flooring--Check for cracked or missing caulk around the base of your toilet, bath tub, and bathroom cabinets. Properly sealing gaps between your bathroom fixtures and flooring material can prevent damage
Inspect your roof. Be proactive and prevent emergency and expensive repairs. Things to look for include damaged or loose shingles; gaps in the flashing where the roofing and siding meet vents and flues; and damaged mortar around the chimney. If you see any signs of damage, call a professional to repair the damage.
Inspect your home's exterior walls—Look for possible weather-related damage, like cracks and loose or crumbling mortar. Wood trim and siding can suffer from deteriorating paint or become loose.