Adding Value To Your Home Through Home Improvements
    Instead of buying new, one of today's popular choices is to remodel or add on to our existing homes. As with any other financial investments we like to know what we will get out of it.
    Of course the first return on investment will be the intangible value that you and your family get to enjoy. Whether its additional square footage to meet a growing family, a new office space to help with productivity or remodeling to make an area more your style and improve its functionality, you will benefit every day from these new features.
    Remodeling and building additions in the Triangle area tend to be more financially beneficial at resale than the national average. According to Remodeling Magazine's Cost vs. Value report for 2010 to 2011, the top 5 projects to add value to your home were finishing your attic with a bedroom, remodeling your basement, building a deck, replacing siding and a minor kitchen remodel. Click here to view this useful report detailing the average cost of projects and projections of what you'll recoup at the sale of your home.
    Remodeling Magazine's Cost vs. Value report is a good resource to use for a general idea of what to expect in regards to the cost of your project and its return at resale. However, there are still a number of other factors you need to consider.
    "In a typical real estate transaction, the cost recovered for a given home improvement project depends on a variety of unpredictable factors, many of which are more important than the construction cost. These factors include the condition of the rest of the house, the value of similar homes nearby, and the rate at which property values are changing in the surrounding area. A home's urban, suburban, or rural setting also affects its value, as does the availability and cost of new and existing homes in the immediate vicinity."
    Where resale value is a major factor in a homeowner's decision to remodel, the best course of action is to consult with a local remodeler like Solid Builders about construction cost, and ask an experienced Realtor (Glenwood Agency) or (Whitlock Realty) about home prices [and buyer expectations] in the neighborhood.
 
Here are HGTV Expert's Top 20 Brightest Home Improvement Ideas

for adding value to your home:
1. Spruce Up Your Siding
It may not be glamorous, but replacing siding is our No. 1 pick for home improvements that add value to your home.         Here is your chance to make a great first impression in the real estate world. If your siding is in bad shape, your home is going to earn the title of fixer-upper. You can usually judge a book by its cover, so old siding sets the tone for expectations of what potential buyers will find inside the house. Try adding curb appeal and lower maintenance with composite siding. Cement board siding is efficient, it lasts, and it's no maintenance.
 
2. Make Minor Bathroom Updates
Minor changes can be advantageous because they cost less and often net a greater return than the investment. If you have old tile or a dated tub, sink and toilet, consider replacing those items. If you keep the same layout there's not a lot of expense that has to go into it. Updating light fixtures, linens and accessories are easy ways to breathe new life into the space.
 
3. Revive the Kitchen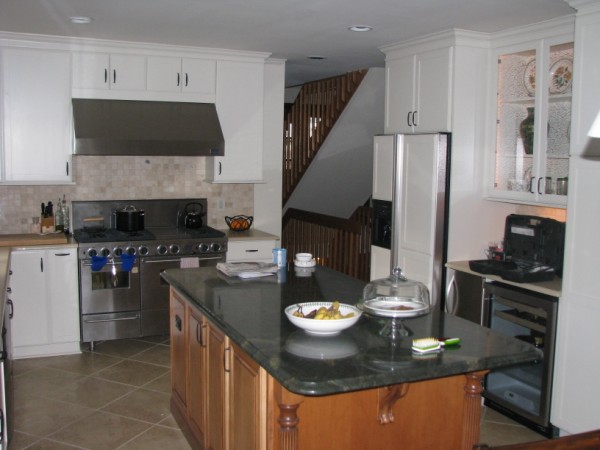 If you get creative and think about some small changes you can make in your kitchen, you won't have to spend a ton of money. Take down the rooster wallpaper and paint it a neutral color, for example. More and more buyers are expecting some standard items in a kitchen — things like stainless-steel appliances and hardware. Throw in new light fixtures and you've got a great-looking, updated space. Also, some people are looking for gourmet kitchens. Whether they can cook or not, a kitchen is a huge prospect for a buyer. Bottom line: kitchens sell houses, so investing in an improvement in this room is the way to go.

4. Keep Rooms Flexible
Does your home have a unique specialty room? No one's saying you need to give up your "special place," but it's important to hold back a little. Too much customization can be a problem if you ever plan to sell your home, so try not to overdo it. Things like hardwood floors, wiring for cable, phone and DSL, and plenty of windows are good ways to customize while keeping the room versatile. Another idea is to make the space one that can easily be converted into a guest suite, studio, family room or a den.

5. Build An Addition
A second story can do more than just create square footage. It can bring balance to an uneven house. A flat roof over a garage can be an eyesore as well as a huge waste of space. You could solve both problems at the same time by adding on to the top of the garage. Use all that dead space to build a master suite or a reading room. You will not only add space, but you will also add tremendous curb appeal.

6. Finish Attic Space
Renovate your attic. The space above a garage is often small, dusty and cramped space and sometimes rarely even used for storage. Why not turn it into a bedroom suite? The one pictured above is actually a two-bedroom suite. Add as many windows as possible for that precious natural light. Recessed windows, hardwood flooring, built-ins and custom seating are also great ways to add value.

7. Paint, Paint Paint
Don't be afraid of paint. It is one of the easiest and inexpensive things to do to dramatically change the look of your home. Here are some tips: If you are not sure about your color sense, bring in a professional color specialist to help. Also, think classic and neutral. A future buyer needs to be able to picture his or her things in the room, and too much personalization can prevent that. If your painting skills are below par, hire someone. In the end, it evens out because nothing is worse than a bad paint job. So fight your fear of commitment, and splash a little color on those walls.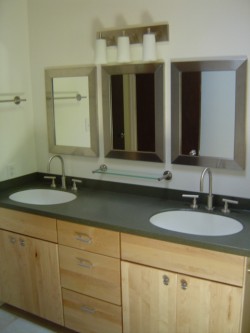 8. Do a Major Bathroom Remodel
Transform an ugly duckling into a swan of a master bath by finding more space — but not with an addition. Stealing space can be a better solution if you can find the extra square footage. Open up a closet to make more room, create separate his-and-her areas with separate sinks, or add a skylight to bring in valuable natural light. Updating tub and tile are also good ideas.

9. Build a Deck
There's nothing like relaxing on a deck in the summertime with a cool drink in your hand. If you don't already have one, build one! On average, when a homeowner adds a deck to their home, they are likely to recoup approximately 76 percent return on their investment. However, you don't want your deck to be too big or too small — it shouldn't be more than a third of your house. Most decks cost about $10,000, give or take. An appraiser's No. 1 rule is finding homes that are very similar within a mile away of your home, so matching your improvements to the homes in your neighborhood is very important.

10. Remodel your Basement
A lot of basements are plain, empty and unused space that rarely see any visitors. Why let all that space go to waste? Create an entertainment area that will "wow" your guests! Adding a fabulous bar area, seating and beautiful finishes will add character and value to your home.

11. Install New Windows
Installing new windows can be beneficial for more than one reason. On an average house, 30 percent of energy is lost through windows. They are not only important in terms of energy issues, but they are also a signal to a future buyer that the current homeowners have really taken good care of the house.

12. Make sure Your Addition Blends in Well
When building an addition to the rest of the house, you want to make sure that it blends and does not stick out like a sore thumb. Many additions look like a box that has been attached to the back of a house. Combining design elements of the original house and the addition can pull together to create a flawless makeover.

13. Add on a new Bathroom
There is no such thing as too many bathrooms. If your home has fewer faucets than beds, you might want to consider adding a bathroom. If you have only one bathroom upstairs, your guests have to go traipsing up the stairs and throughout your home. That could be uncomfortable for both parties involved. Why not use that unused space underneath the stairs? It's a great way to utilize space that would otherwise just be used for storage.
 
14. Major Kitchen Remodel
Having the same old tired kitchen in a 1978 house is likely to stop a house from selling. If you have the yardage, extend your kitchen into the backyard. Size really matters when it comes to kitchens — the bigger the better! Update it with lots of recessed lighting and cherry cabinets, if you can. It won't be cheap, but it will be a great investment for the long-term. It could be the difference between being able to sell your house or not in a tighter market.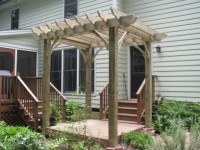 15. Liven Up Your Landscape
Your yard may be thirsty for a makeover. Dirt and old, dead grass does not constitute a yard. Turn your desert landscape into a destination hot spot with plenty of seating, elegant water features and lush plants. You could even add extra square footage for entertaining such as an outdoor kitchen, patio, trellis, etc. Even if you're not in a warm climate, glamming up a not-so-hot yard is a good way to go!

16. Replace Your Roof
If yours is a roof that the neighbors talk about — and not in a good way — fix it! A shabby roof leaves a first impression that the current homeowners do not take good care of their place. If the roof is plain, flat and turning green in the corners, people will look at it and see major problems that could be showing inside the house. Replace the old, three-tab flat shingles with architectural shingles that provide a lot more texture and depth. It can really change the character and the feel of the house, and the cost can be easy on the pocket. From a purely aesthetic stand point, a new roof that is architecturally interesting, can only be a plus.

17. Add on a Family Room
Add more space and square footage with a new family room. What people want these days are open floor plans, so create a bright new spot for the family. Also, everyone loves a fireplace.

18. Create or Renovate a Master Suite
Master suites aren't really a luxury anymore — they are an expected feature. On average, 33 percent of house shoppers are more than likely to buy a home that has recently been renovated. If you can work within the footprint of a house, you're going to increase your return on investment. When buyers walk into a master suite, they want to see a cozy open space with a really nice closet. Also, always try to squeeze in every little bit of storage you can.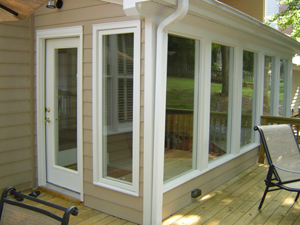 19. Build a Sunroom
Anytime you can add square footage and living space to your home, it's a winner. Build a sunroom in the back of the house where you have less tree cover and more privacy. The result? A stunning addition that transforms the entire house. During the day, the room attracts sunlight, and in the evenings, it attracts guests

20. Update or Create a Nice Home Office
Take care of business with a home office remodel. More and more often people are working out of their houses. It is not just a luxury, but a necessity. Turn an unused den or an old office into an inviting work sanctuary with new windows, a fresh coat of paint and built-in shelving, and you're sure to reap the rewards.