Exterior Home Repairs
    Your home is one of your single most important investments, therefore it is imperative to make sure it is properly maintained and repaired. Just like your need for an annual doctor's visit and regular automotive maintenance, it is just as important you have home checkups and repair any problems. Procrastinating a home repair may end up costing you more money down the road if not addressed properly and immediately.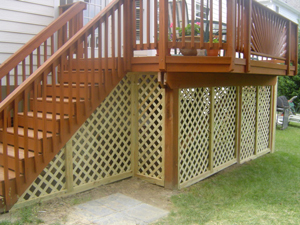 As an experienced General Contractor, our team at Solid Builders understands what it takes to address home repair challenges the correct way. We take an approach that will fix both the underlying issue that created the problem. We will repair the existing damage using quality materials that will minimize maintenance and help prevent reoccurring issues.
    Solid Builders completes every home repair with the same high standards we bring to all of our work. We consider this essential, since poor repairs often create more problems down the road than they solve. With Solid Builders, you can be confident your repairs are done correctly the first time.

    Contact us today to schedule a consultation and address your home repair needs.
 
Exterior Home Repairs Services:
Siding repair & replacement
 
Painting
 
Powerwashing
 
Roof Repair and Replacement
 
Window Replacement
 
Door Replacement
 
Brick Mould Replacement
 
Windowsill replacement
 
Corner Board Repair
 
Deck Repair and Staining
 
Chimney Repair
 
Insurance Claims